Saturday, July 22, 2006 at 10:32PM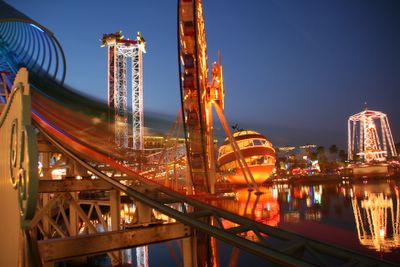 This is the best analogy of birth and parenting I can find. Sometimes it's a hoot and you throw your hands in the air and laugh your head off and other times, you want to scream and cover your eyes. No matter what, the ride continues even if you want it over NOW. The ride also ends, no matter how much you want it to go on and on.
Look around! Enjoy the beauty and lights. Live the experience!
(This is a photograph I took and it greets patrons at my office.)